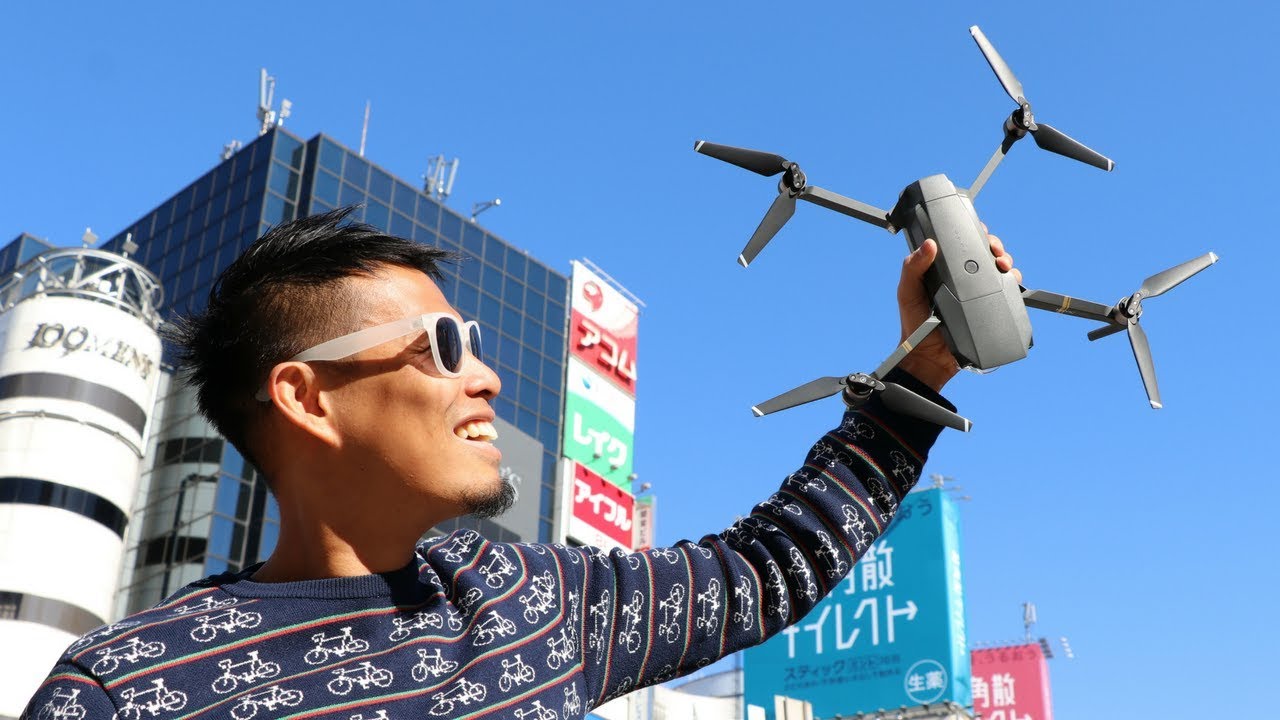 How to fly a drone in Tokyo Japan and avoid being arrested or fined. Flying drones in Tokyo is illegal and you need to obtain permission from the Japan Ministry of Land Infrastructure Transport and Tourism (MILT). It's important know Japan drone laws rules and regulations. This is a Japan Drone Guide for Travelers coming to Tokyo.
More information on flying drones in Tokyo on my website below:
- https://www.tokyozebra.com/japan-drone
---- JAPAN DRONE LAWS AND REGULATIONS ----
- Must NOT fly above 150 meters (492 feet)
- Must NOT fly within 9 km of airports
- Must keep at least 30 meters (98 feet) away from people, buildings and vehicles
- Must NOT fly at night
- Must always maintain Visual Line of Sight (VLoS) when operating the drone
- Must NOT transport hazardous materials such as explosives on the drone
- Must NOT drop any objects from the drone
- Must NOT be flown in any of Metropolitan Tokyo's 81 public parks and gardens
- Must NOT fly over densely populated areas like cities (4000 people per square kilometer or more)
- Must NOT fly over densely populated areas such as festivals and events
JAPAN DRONE FINES
If any of the rules above are violated, the drone operator is liable for fines up to a 500,000 JPY.
*Please note that the drone laws are always changing. This is not a definitive guide and you must check with the local authorities and the Japan Ministry of Land, Infrastructure, Transport and Tourism directly for the most up to date laws and regulations.
----- The MILT drone application consists of 10 parts ----
1. UAV flight Permit, Approval Application Form
2. Route of the flight
3. Manufacture, Name and Weight of UAV
4. Statement of Conformity about Function and Performance of UAV
5. Unmanned UAV
6. Additional Compatibility of UAV
7. List of Operators of UAV
8. Compatibility of operators of UAV based on the application
9. Additional Compatibility of operators of UAV
10. Flight Manual
*The application is in Japanese. I had to get help from Maiko.
---- My Drone Gear ----
- https://kit.com/paolofromtokyo/paolo-s-drone-kit
---- Also check out my other drone videos ----
Repairing my DJI Mavic Pro with DJI Support
- https://youtu.be/-Cwk7Qauf_c
My top 5 DJI Mavic Accessories
- https://youtu.be/tM_YJ-I588A
----- Thanks for Watching -----
I hope you enjoyed the video. If you liked it, please hit that thumbs-up button as it helps me out. Any questions or comments, leave it in the comment section and I'll get back to you. If you want to see more videos like this, hit that subscribe button and I'll see you again in the next one.
----- Business -----
Want to send me stuff? I'll open it on the Vlog.
Want me to feature your business on the Vlog?
Private Message me.
----- Channel Support -----
Want to help support the channel? Thank you in advance!
- Bitcoin: 1AUZW1Emio4qtRiBir3EUDey1zi3ssoRsw
- Ethereum: 0x8BED5234269BC71F259453271bcC24D674Dcb792
- PayPal: paypal.me/paolofromtokyo
----- For more info about me -----
I'm from TOKYO JAPAN, I've been living here for a long time. I'll be your Tokyo Travel Guide and show you things to do here as well as show you what to do all around Japan and anywhere else I travel to. I'm also into Tech so you'll see a few videos about my drone and other cool toys I discover. To break it down, the channel is all about Tokyo, Travel and Tech.
-Website
https://www.tokyozebra.com/
- Facebook:
https://www.facebook.com/paolofromtokyo
- Twitter:
Tweets by PaolofromTOKYO
- Instagram:
http://instagram.com/paolofromtokyo
----- My Film Gear -----
- Canon 80d w/ Lens (Standard) - Canon EF-S 18-135mm f/3.5-5.6
(USA Link) http://amzn.to/2jPQbWU
(International) http://geni.us/pyBIG7S
- Canon Lens (Wide) - Canon EF-S 10-18mm f/4.5-5.6 IS STM Lens
(USA Link) http://amzn.to/2iV06eR
(International) http://geni.us/KmUsuoV
- Rode Videomicro Microphone
(USA Link) http://amzn.to/2iJnFXT
(International) http://geni.us/ZaFl4a
- Joby GorillaPod SLR-Zoom
(USA Link) http://amzn.to/2kjlxGB
(International) http://geni.us/sWTzFEJ
- DJI Mavic Pro Drone
(USA Link) http://amzn.to/2mM6LrH
(International) http://geni.us/5bDaE
- Go Pro Hero 5:
(USA Link) http://amzn.to/2jwD0rK
(International) http://geni.us/iZVhtet
- GoPro External Mic Adapter
(USA Link) http://amzn.to/2t6u1lg
(International) http://geni.us/TDV2MmZ
- DJI Osmo Mobile
(USA Link) http://amzn.to/2jH1nFO
(International) http://geni.us/TsqCU0i
- Joby GorillaPod Magnetic
(USA Link) http://amzn.to/2kjczJx
(International) http://geni.us/uCd2wQ
- iPhone 6s
(USA Link) http://amzn.to/2kIOJak
(International) http://geni.us/MfwVv
- iPhone Lens - Olloclip 4-1 (Wide Angle)
(USA Link) http://amzn.to/2kj3wUF
(International) http://geni.us/QxRW
- Rode Videomic ME Microphone (for iPhone)
(USA Link) http://amzn.to/2iSzCFU
(International) http://geni.us/KBOZ
- For a complete list of my gear:
https://www.tokyozebra.com/my-gear/
Music: